Bill Pugh '78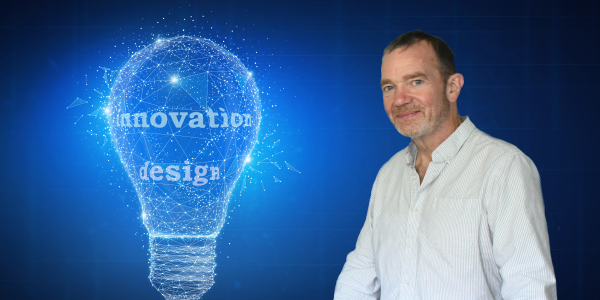 Bill Pugh's $100,000 gift to expand and enhance the school's makerspace program is proving to be a game changer. Pugh '78 and his wife, Lisa Orange, established the Innovation and Design Fund, which propels the school's program around designing, creating, and inventing as an extension of the learning process.
Pugh, a computer science professor at the University of Maryland, was motivated to make the gift after visiting CCDS. "When I saw the work being done to support making activities at Country Day, I decided I wanted to help them take it to the next level."
"In looking back on my own learning experiences and working with students, I've found the best way for students to reach their potential is to get motivated to work on their own ideas for multidisciplinary projects; even better if they do this as part of a team effort," Pugh said.
"Projects that are designed to reinforce a technique or sill that was just covered in a course are important, but don't provide the same opportunities for growth and motivation."
He was also inspired by the writing of Ted Dintersmith, author of "Most Likely to Succeed" and "What School Could Be."
With support from the Innovation and Design Fund, the school has purchased more equipment and tools and enhanced programs to help students design, build, and create for classes, projects, hobbies, or startups. Students now have opportunities do more, dig deeper and design independent studies.
"The intersection of design and technology are fertile ground for such projects, also sometimes referred to as STEAM education: Science, Technology, Engineering, Arts and Mathematics," Pugh said. "Country Day has been a leader in fostering and encouraging such work."
To make an online contribution to the Innovation and Design Fund, visit CountryDay.net/go/CCDS. Please list Innovation and Design Fund in the comments section.