Greg Hague '66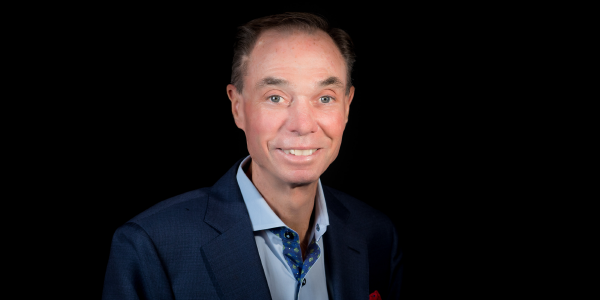 Greg Hague '66 said that attending Cincinnati Country Day School was a pivotal point in his life.
"The single biggest transition in my life was when I made the move from public school to Country Day," said Hague. "I had no idea that an education like Country Day's existed. It set me on a better path and gave me an entirely different life perspective."
But it was not an easy transition in many ways. "My first year going from public school to Country Day was VERY tough - it was like going from high school to college overnight. By my second year I was in sync; my grades were OK but nothing to write home about, but I made it through."
Added to that, Country Day was an all-boys school at the time. There were about 30 boys in his graduating class. All students had to wear coats and ties every day.
After graduating from Country Day, he attended Miami University in Oxford, Ohio and graduated cum laude. He then went to American University Washington College of Law and is still a licensed attorney in Ohio, even though he now resides in Arizona. In 2009, he took the Arizona bar exam - at 60 years old - and received the top score in the state.
"It was quite an honor, but it goes back to the study and work ethic that I was taught at Country Day."
In 2018, Hague developed 72SOLD.com, a program that enables homeowners to sell in 72 hours at full market value, avoid the inconvenience of daily showings, and even stay in their home for up to six months after closing. The program has been wildly successful and in May 2021, Greg launched 72SOLD in the Cincinnati market, as the 29th national market for the program. Within the first week, more than 100 sellers responded. "It's an alternative to the traditional model of selling our homes, offering convenience, certainty, and full market value, something that really resonates with sellers."
Greg's wife, Teresa, is his partner in the business. He has three sons - Corey, Casey, and Brian - and Brian also works at 72SOLD along with Greg's nephew, Jason Fields, "who is like a son to me."
Greg says he gives back - and will continue to give back - to Country Day to pay it forward. He was the presenting sponsor in 2021 for the school's annual fundraising event, CountryDate, and agreed to be the presenting sponsor again in 2022.
"When I think about the difference Country Day made in my life and how now I can make a difference in someone else's life, how do I not give back?"
He also credits his dad, Harold Hague (nickname "Chubby"), as being instrumental in his life's path and success.
"You have to look back in your life at some of the things that made a difference for you. Everyone does," continues Hague. "My dad certainly is one of those - he grew up poor, raised by a single mom after his dad died in the war. My dad was a fighter pilot instructor and through hard work, he built a highly successful real estate business in Cincinnati. Because of him, the Country Day door opened for me. Because of Country Day I got a great foundational education."
And now that 72SOLD is operating in Cincinnati, Greg hopes to return for a visit sooner than later.
"When I do make it back to Cincinnati, I will visit Country Day, Montgomery Inn, and Graeters - in that order."